Addis Ababa January 19/2023 /ENA/Ethiopians across the country are colorfully celebrating Timket (Ethiopian Epiphany) starting early in the morning.
Timket, the commemoration of the Baptism of Jesus Christ, is under celebration with songs, prayers by church choirs and priests, sunday school students and followers of the Ethiopian Orthodox Church.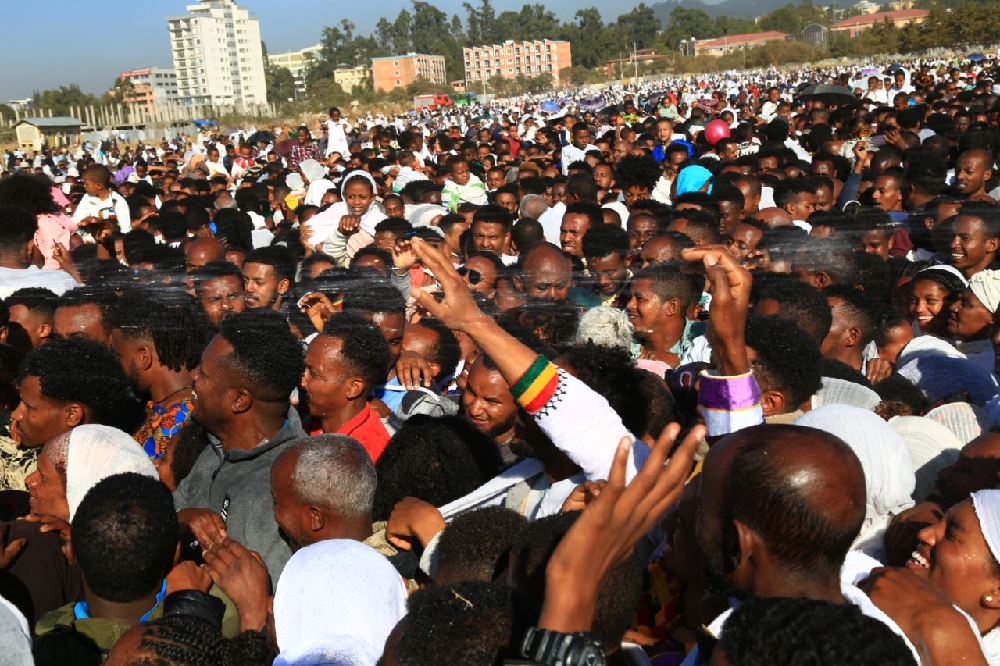 Yesterday, on the eve of Epiphany, archbishops, bishops, priest and the faithful escorted tabots of their respective churches (replicas of the Ark of the Covenant) to the Timkete-Bahir (a pool, river or artificial reservoir), transported by a priest. The tabots spent the night with songs, hymns, reading from scriptures by the clergy.
Today is where the actual celebration of Timket starts. The celebration starts early in the morning with pre-sunrise rituals, followed by the sprinkling of the blessed water on the congregation, as well as other ceremonies.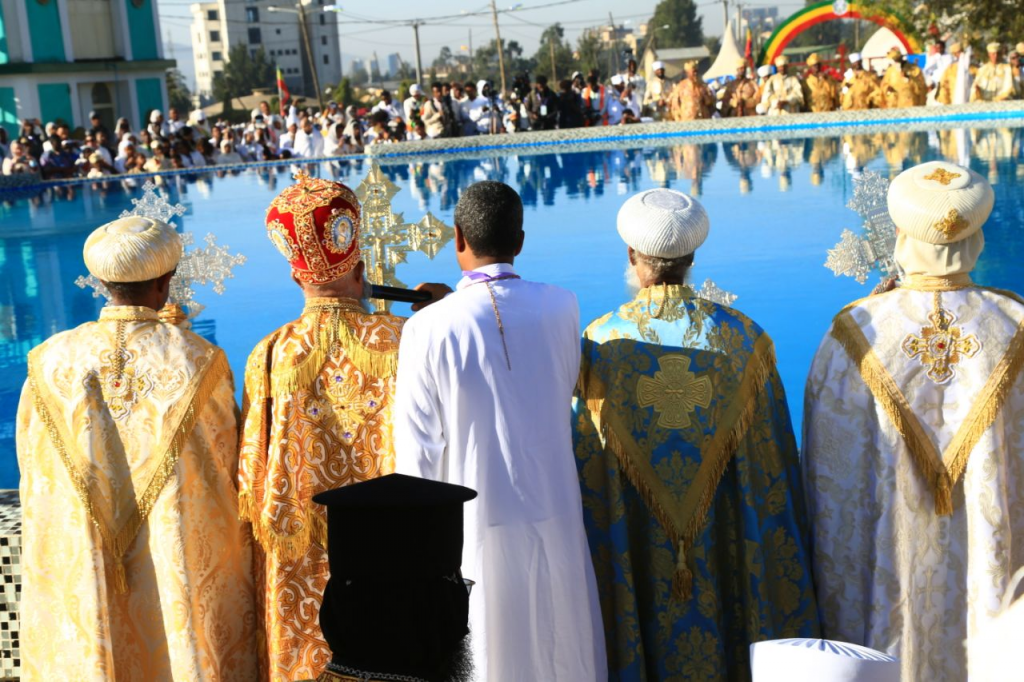 In Addis Ababa, Timket is being celebrated colorfully with the presence of Patriarch of the Ethiopian Orthodox Tewahido Church, Abune Mathias, Mayor of Addis Ababa, Adanech Abebie, Minister of Culture and Sports, Kejela Merdassa, senior government officials, diplomats and other invited guests.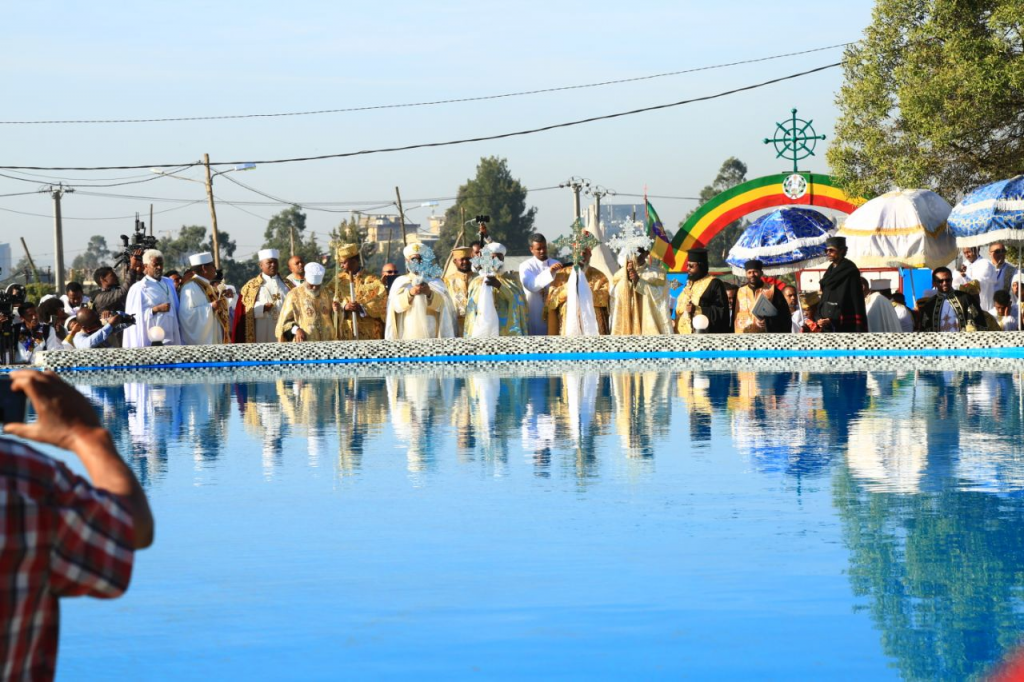 Up on the conclusion of the religious ceremonies at the Timkete-Bahir, the Tabot begin their procession back to their respective churches, involving colorful ceremony with various traditional and religious songs.
In the two-day celebration, the clergy, bearing robes and umbrellas of many hues, and Sunday school students dressed in colorful church clothes perform rollicking dances and songs.