Addis Ababa( ENA) February 3/2023/ House of Federation Speaker Agegnehu Teshager called on civil society organizations in Ethiopia to support the ongoing endeavors in nation-state building and democratization process through maximizing their engagement.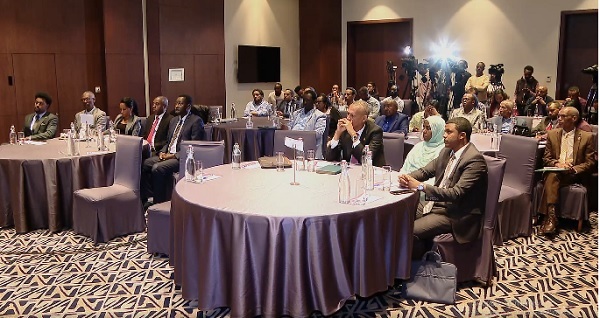 A half-day workshop intended to boost up government bodies and civil society partnerships in building a strong nation-state was held today.
The speaker said the government is convinced that the civil society plays huge contribution in peace building and democratic process as well as nation building.
According to him, the government has created enabling environment for civil societies in the country in major areas, including political and economic reforms, federalism and nation building.
Ethiopia has undertaken political reform over the past four years by revising various laws and proclamations that stifled the free engagement of the civil society for many years.
Pointing out about the reform the country has been experiencing over the past four years, he said
it has helped the civil society to contribute positively in many areas.
The speaker said the civil society has registered better achievements in development since the reform. "Therefore, I urge you to reinforce this success."
Agegnehu said civil societies have to support and work together in order to a realize a strong people-government relations to contribute to the sought nation state building.
"Civil societies are highly regarded for our efforts to achieve lasting peace through their work in cooperation with the House of Federation and realize intergovernmental relations, in particular among regional states. Therefore, I would like to call on all civic society institutions with world-class and national experience to work in partnership with the House."
Authority for Civil Organization Director-General, Jima Dilbo said on his part that Ethiopia has not benefited from the civil society's works due to the wrong policy pursued in the past.
At present, however, the civil society is trying to play an important role in the establishment of strong institutions, democracy, nation building, human rights protection and lasting peace in Ethiopia, he noted.