Addis Ababa, (ENA) 20 November 2022 Some 200,000 hectares of land has been covered with wheat seed as part of the summer irrigation program in Oromia Regional State, Regional Vice President Awolu Abdi disclosed.
Thank you for reading this post, don't forget to subscribe!
The Vice President officially launched the summer irrigation wheat development program in Waqe Miqa kebele of East Shewa Zone, Oromia Regional State.
Though this fiscal year's wheat irrigation program was launched on Saturday, several places in Oromia Region have begun earlier implementing the program.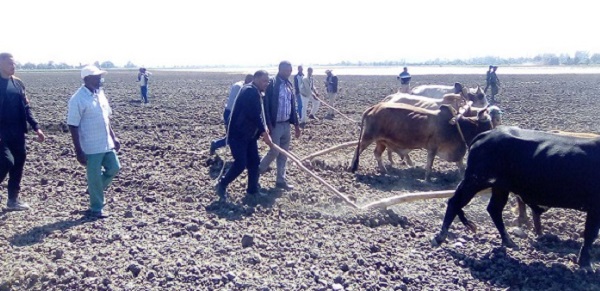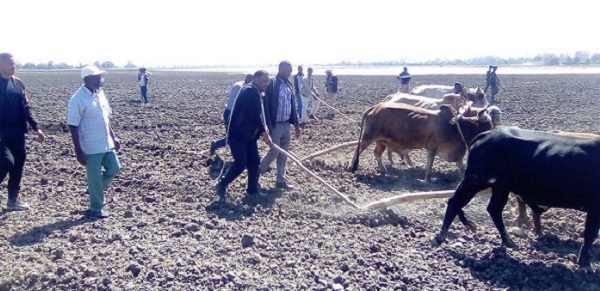 On the official launching event, the Vice President said that the regional state has planned to cultivate more than 1 million hectares of land during the current fiscal year, adding the region has so far able to cover 200,000 hectares with wheat crop through summer irrigation program.  
Stating that the regional government has been registering encouraging achievements within a short period of time in its summer irrigation wheat cultivation, Awolu said the current positive result demonstrate the fact that the nation will ensure food self-sufficiency.  
He also mentioned that tractors, water pumps, soil fertilizers and selected seeds are being provided at the required level in order achieve the plan.
According to him, a lot of activities have been carried out including the effort done to change the work culture with a view to the successfully attain the ongoing campaign against poverty.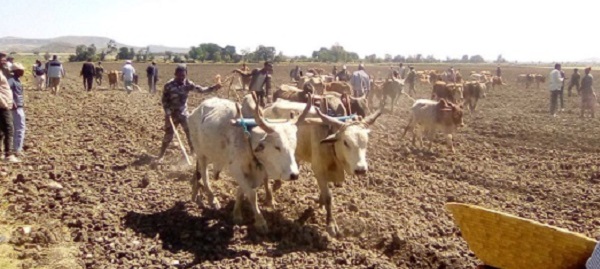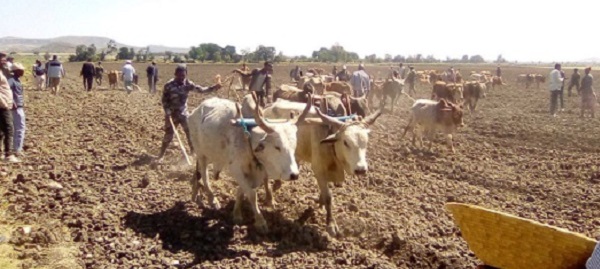 East Shewa Zone administrator, Ababu Wako on his part said Works are underway to cultivate 200,000 hectares of land with wheat during the current fiscal year's summer wheat irrigation program.  
The government of Ethiopia is exerting efforts to increase the wheat production of the country by cultivating the crop throughout the year. 
For instance, the nation is working to harvest 52 million quintals of wheat during this Ethiopian fiscal year through the summer wheat irrigation program.