June 21, 2022 (ENA) The success registered in the Green Legacy Program shows that Ethiopia can realize its big development projects, Prime Minister Abiy Ahmed said today.
He also urged Ethiopians to jointly wipe out agents of the enemies of Ethiopia that attack innocent civilians as they collaborated in effectively implementing the Green Legacy Program.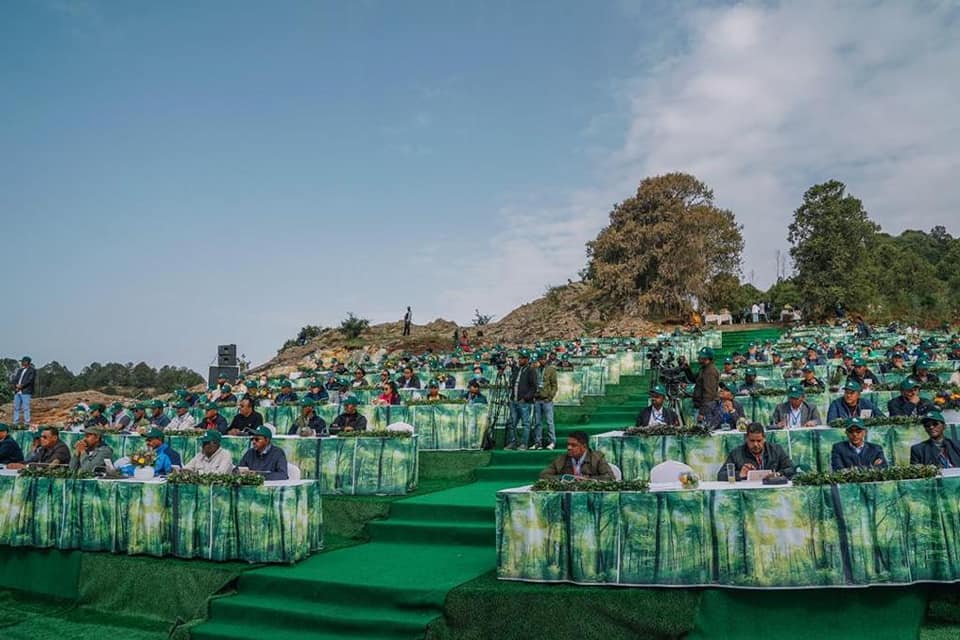 The PM made the remarks at the official launching of the fourth Green Legacy Program at Gulele Botany Center.
Abiy recalled that 18 billion seedlings have been planted during the past three years and this was a good exercise in learning the execution of other development projects.
According to him, the government should work for the revival of the country and it has been carrying out activities that transform the country by improving the old ways.
The premier on the occasion also noted that law enforcement measures have been taken against agents of enemies that are intent in making Ethiopia inhospitable to its citizens.