February 4/2023 ( ENA) The Pretoria peace agreement between the federal government and TPLF is bringing sign of hope to ensure sustainable peace in the country, according to peace negotiation committee members.
Prime Minister Abiy Ahmed has conferred with members of the federal government and TPLF peace negotiation committee for the first time at Halala Kela and evaluated the implementation of the peace agreement.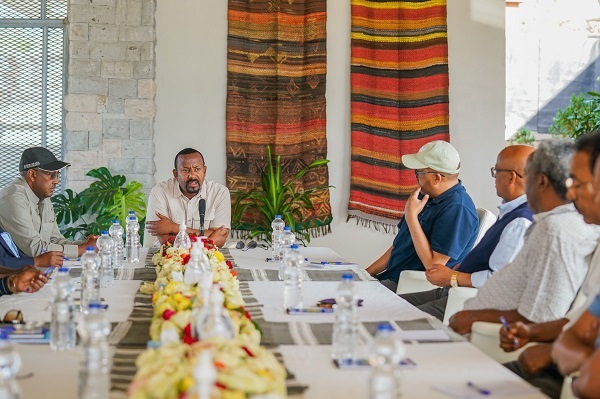 Government peace negotiation committee member Temesgen Tiruneh told EBC that war ends with dialogue and the people of Ethiopia must stand for peace.
Peace is the foundation of everything, and if there is peace the elderly and children are cared for, he said, adding that all social and economic developments will be there and political will be calm.
According to him, delayed items were identified and issues that are progressing well were also reviewed. For example, the cessation of hostilities after the agreement should be commended. Therefore, the work done by the negotiating teams so far is commendable.
Peace Minister Binalf Andualem said on his part that the political and military leaders have reported the progress they have made so far. From what we have seen in the report there are things that have gone well to put the agreement on the ground.
"There is much work to be done. So, by protecting and strengthening the work done, both sides should work on the delayed issues quickly. There is a determination and desire on all sides that this peace agreement should never be reversed."
Prosperity Party Vice President, Adam Farah said it was a very historic juncture and we had a discussion which created more confidence and helped us to bring the implementation of the agreement to a higher level.
Furthermore, we discussed the work we can do together to build a fair and just Ethiopia that is suitable for all of us by putting the interest of the people at the center and ensuring lasting peace in the country.
"We have seen positive things related to the implementation of the peace agreement and issues that are missing and need to be addressed in the future," he stated.
Adam added that issues that need to be addressed have been identified on our part to bring the agreement into full implementation and similar things are underway on the side of TPLF.
"The government has shown huge commitment to the implementation of the agreement so far. As government we have been doing what we should do in accordance with the agreement. We will continue to strengthen this."
TPLF negotiating team member Wondimu Asaminew said we have had discussion with PM Abiy and other senior federal government officials.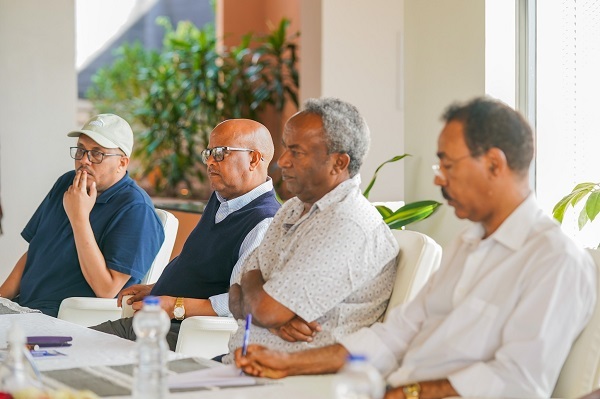 He added that the sign is good. It shows how the level of trust is growing.
In terms of content, Wondimu stated, "we have agreed to quickly reach the goal of the good beginnings seen after the Pretoria peace agreement and the back-logged works."
The main point is that the problem is ours (Ethiopians) and the solution should be Ethiopian.
"At the current level," Wondimu said that "we have high hopes and it shows us that most of our problems are solved by ourselves."