IOM Media Briefing – 16 December 2016
Posted on Fri. Dec. 16, 2016

Switzerland – IOM is reporting today (16/12) 7,189 migrants and refugees have died or remain missing on world migratory routes. This is the highest yearly number  IOM has ever recorded, and represents an average of 20 deaths per day, suggesting the deaths of another 200-300 men, women and children well may be recorded worldwide before 2016 comes to an end.

This week's number of migrant deaths recorded globally in 2016 was compiled by IOM's Missing Migrants Project and Global Migration Data Analysis Centre. By comparison, total fatalities compiled by IOM in 2014 (5,267) and 2015 (5,740) both fell hundreds of victims short of the 6,000 mark, a figure that was surpassed this year before the end of November. As in the previous two years, the number of deaths on the three principal Mediterranean routes linking North Africa and the Middle East with Europe accounted for over 60 percent of all deaths worldwide.
IOM reports the number of migrants recorded as dead or missing and presumed dead – appears to be rising across all regions, including the Mediterranean, Northern and Southern Africa, as well as in Central America and in the United States-Mexico border region. Each already has surpassed those recorded in these regions through all of 2015, according to recent IOM data.
Read on | Share on 



---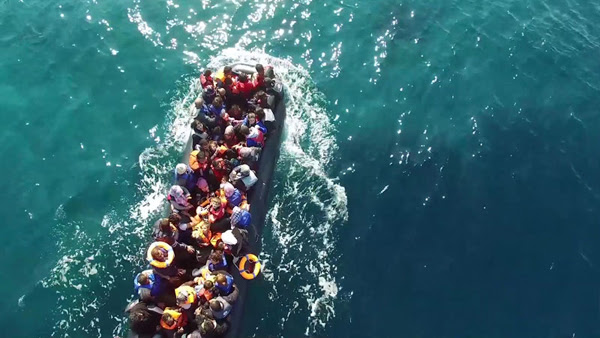 International Migrants Day 2016: Message from IOM DG William Lacy Swing 
Posted on Fri.
Dec. 16, 2016Switzerland
– A report arriving on my desk twice weekly tells a tragic story. It details the number of migrants who have died.  They die when the vessels smugglers cram them into sink, they die of exhaustion crossing deserts, or much worse they die when those holding them captive – in places like Libya – take everything they and their families can give, only to murder and bury the migrants in mass graves.Sometimes they die far from their families. Sometimes their families are with them, or close behind. We have had 65 years of getting to know about migrants at IOM. And we know that, wherever migrants die during dangerous journeys, many could have avoided their fate had they had information about the risks ahead or opportunities for a better life closer to home.
Extreme poverty, climate change, broken and corrupt economies put millions of men, women and children at risk and on the move.  Add to that the eight full-scale conflicts happening in various parts of the world which displace people inside and outside their countries' borders.
IOM, the UN Migration Agency, today calculates that one in every seven people on our planet is a migrant – someone living, working and starting a family somewhere other than his or her habitual place of residence. And, even though so many are just trying to live, too many are dying.
Read on | Share on 



---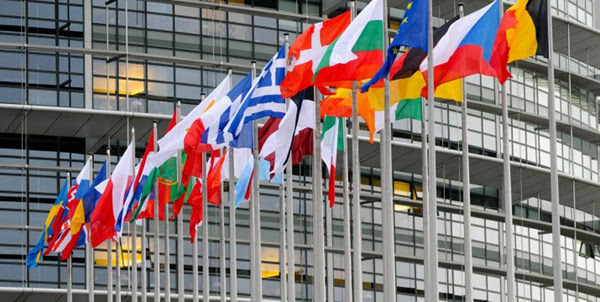 The EU Trust Fund for Africa will back IOM operations in the Sahel and Lake Chad regions and neighbouring countries. Photo: European Union
EU, IOM Launch Migrant Protection, Reintegration Initiative on Central Mediterranean Migration Routes in Africa
Posted on Fri.
Dec. 16, 2016Switzerland
– On Thursday, 15 December, the European Union, through the EU Trust Fund for Africa (EUTF), the governments of Germany and Italy, and IOM, launched a new initiative to support African countries in responding to the urgent protection needs and tragic loss of life of migrants along the Central Mediterranean migration routes and in strengthening migration governance.The EUR 100 million "EU Trust Fund for Africa and IOM Initiative for Migrant Protection and Reintegration of Returnees along Central Mediterranean Migration Routes" will cover the Sahel and Lake Chad region and neighbouring countries, including Libya.
Federica Mogherini, High Representative of the European Union for Foreign Affairs and Security Policy/Vice President of the Commission declared: "The EU is delivering on its commitments. Our primary goal is to save lives at sea, to protect the most vulnerable, to provide possible alternatives to migration and ultimately to improving people's lives. Our work with IOM helps our partners to better manage migration flows, to offer support to migrants in strained circumstances and provide reintegration opportunities to returning migrants. These are the commitments we took one year ago in the Valletta Summit, and then with the Partnership Framework on Migration, and the first results are coming. We will continue to deliver."