Addis Ababa January 19/2023 /ENA/ Ethiopian Diasporas have expressed their happiness in celebrating Timket at home with their families—in a manner of Ethiopia's wonderful values.
Timket (Ethiopian Epiphany), one of the major feast celebrated by the Ethiopian Orthodox Tewahido Church, has a unique and very attractive way of festivity.
As the festival is one of the attractions of tourists, many foreigners and the Ethiopian Diaspora community participated in the celebration which involves various ceremonies of religious and cultural values.
A member of the Ethiopian Diaspora, Zelekesh Dessalegn, whom ENA talked to said the Timket festival is a wonderful and attractive religious and cultural value of Ethiopians.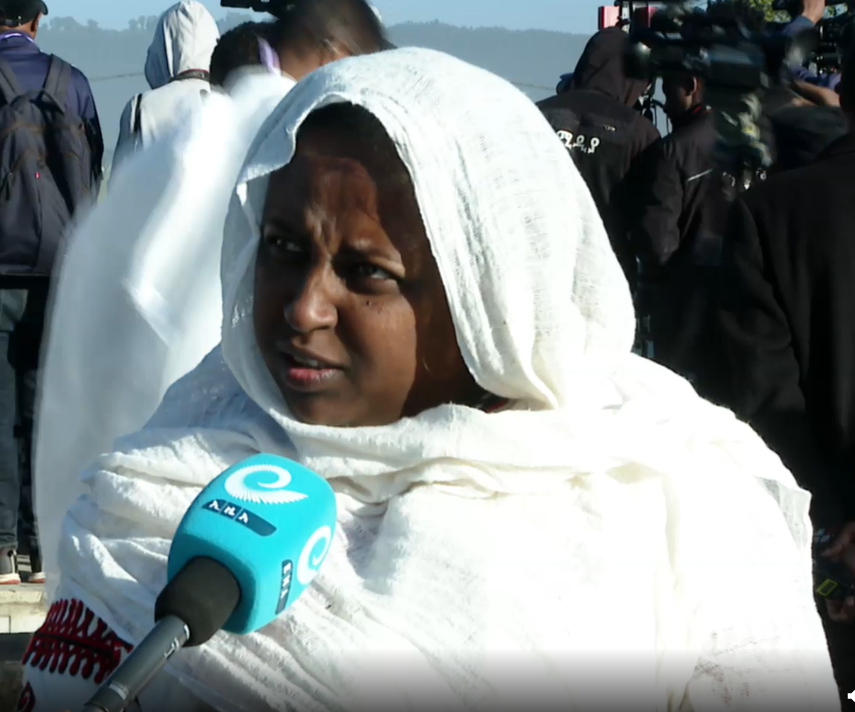 She came with her son from Belgium to celebrate the Timket festival after 30 years.
"I am very impressed with the celebration of this festival. It was beyond my expectation. The way theTimket is celebrated is very interesting," she expressed her feeling.
Furthermore, she elaborated that this festival has a great contribution to attract tourists and strengthen the unity of Ethiopians among each other.
She urged the Ethiopian Diaspora community to celebrate the next Timket festival in their home country.
Another Diaspora Eleni Zewde who came from Norway said: "I came to celebrate this festival with my families. It is very interesting. It is different when you celebrate Timket at home and abroad."
There are many people from different cultures, languages and history coming together to celebrate this beautiful festival, she said, adding "these are our resources. If we use it effectively our country will benefit."
"I have a lot of history to tell to others about Ethiopia. Many countries also know about our plenty culture and history. It is important that everybody should promote our resources and tourism destinations," she elaborated.
Finally, she urged that the Ethiopian diaspora community should play their ambassadorial role in promoting such great festival and culture from where they live.