By Aaron Morrison @aaronlmorrison on June 03 2015 8:58 AM EDT
Christians worldwide said they plan to send a message to Islamic State militants Sunday by wearing orange during church services. It's part of a campaign to raise awareness about the persecution and killing of Christians in the Middle East by Islamic State followers, according to a report by Christian Today.
American churches were already seeing congregations wearing orange clothing and orange ribbons to show solidarity with persecuted Christians. Organizers said the color orange was chosen to represent the color of the jumpsuits worn by captives who have been executed in videos produced by the Islamic State terrorist group.
The campaign was launched after Pope Francis in April called for something to be done about the modern-day persecution of Christians across the globe. Twenty Egyptian Coptic Christians were beheaded on a beach last month in Libya. Two other videos have shown Islamic State beheading and shooting Ethiopian Christians.
Catholic writer Rey Flores was credited with setting the trend for wearing orange after his article, titled "Orange is the New Color of Martyrdom," was published, Christian Today reported. Flores and Rev. Patrick Mahoney of the Church on the Hill in Washington, D.C. have since promoted the #orangejumpsuit campaign on social media sites.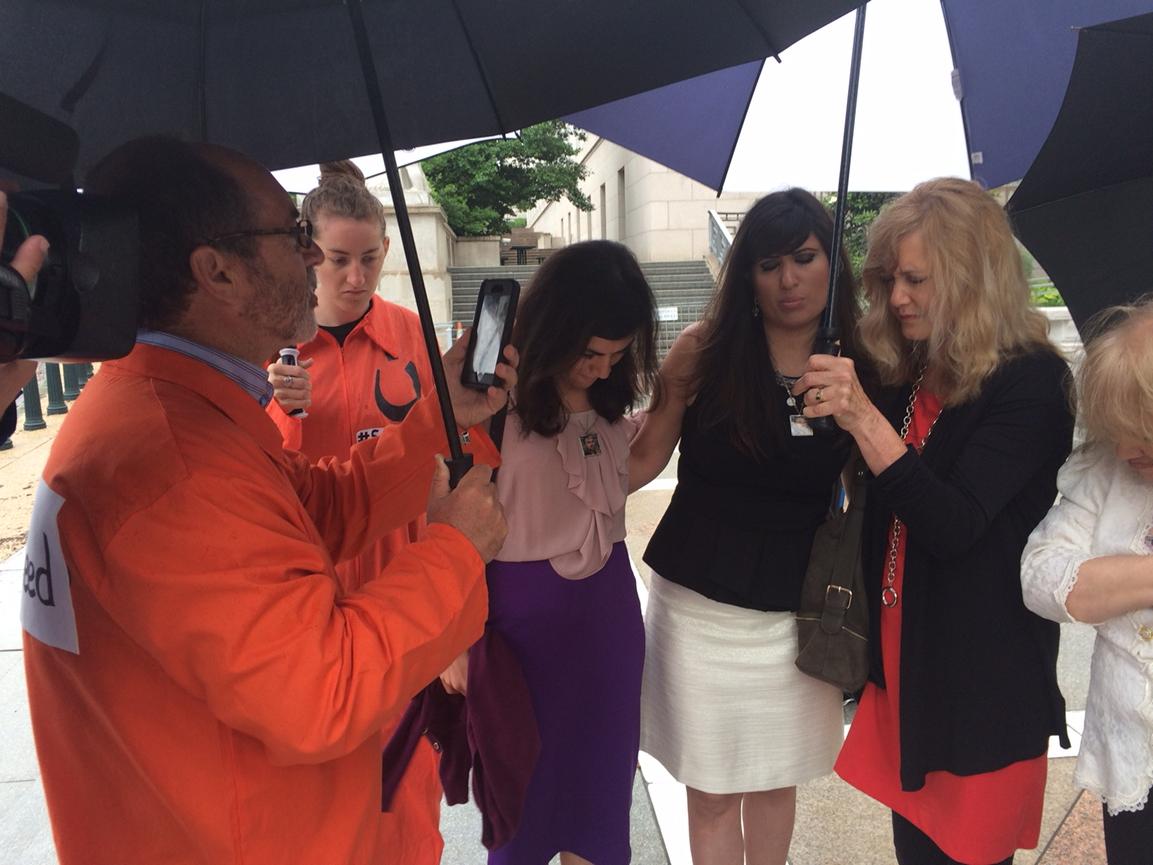 Pastor Frank Bolella of the Living Word Community Church in Dumont, New Jersey, told Christian Today that the campaign was a good way to get his members to discuss the plight of Christians in the Middle East. "Americans need to be aware first of all what is happening," he said.
Lydia O'Leary of Ribbons for Rescue, a U.S.-based group that supports Christian victims of Islamic State, has urged members of the faith to ask their governments to provide refugee status and safe haven for victims in their own countries. "We call on people to wear orange daily," O'Leary said in an interview with Fox News. "It says 'we're standing with you on this—you're not alone.'"