Addis Ababa October 21/2022/ENA/ The Government of Ethiopia has reaffirmed its commitment to peaceful resettlement of conflict in northern part of the country and to make humanitarian aid accessible to those in need.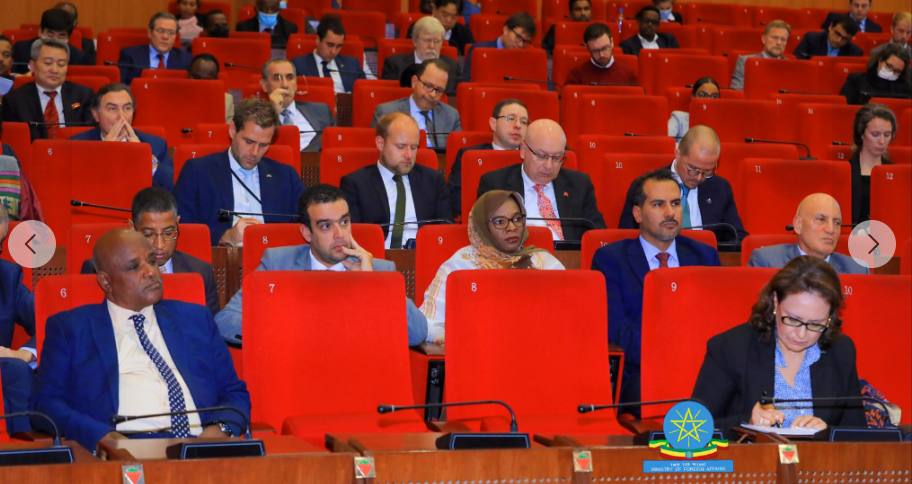 Ministry of Foreign Affairs Spokesperson Meles Alem, who attended the briefing given to diplomatic communities and heads of international and regional organizations residing in Addis Ababa about the current security situation of Ethiopia by Deputy Prime Minister and Foreign Affairs Minister Demeke Mekonnen, said that Ethiopia is ready for the peace negotiations set to be held in South Africa.
The deputy premier also stated that the government is ready to work with all parties to make humanitarian aid accessible to those in need in the northern part of the country.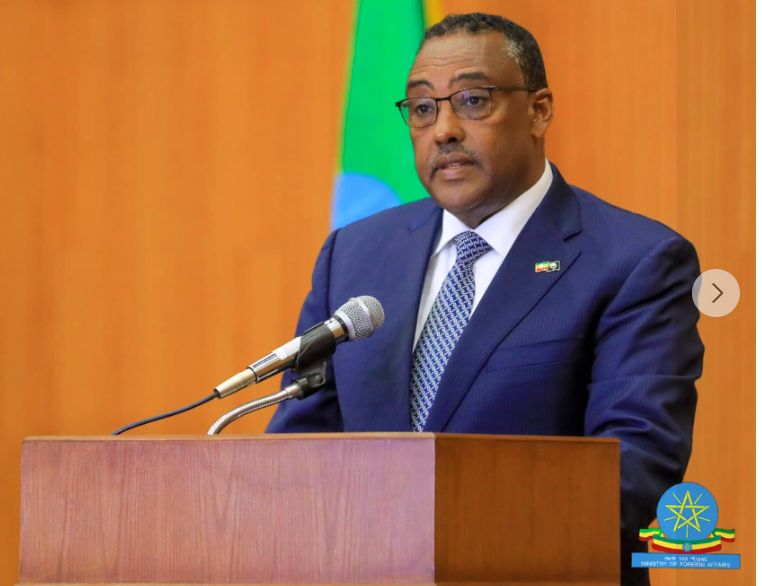 Demeke specifically noted that the government's has been making preparations to provide humanitarian support to people living in the liberated areas of Tigray region.
The Government of Ethiopia had accepted a peace talks invitation issued by the African Union.
According to Meles, the Ethiopian government is grateful to the AUC Chairperson and to the AU High Representative for the Horn of Africa for organizing the talk to find peaceful solution to the conflict.
The spokesperson said that Ethiopia also extended its gratitude to the Government of South Africa for providing the venue and logistical arrangement.
However, the deputy premier has made it clear that Ethiopia cannot accept any imposition or sanction that will deny it the prerogative of defending the sovereignty and territorial integrity of the country, according to the spokesperson.
Ambassadors, diplomats and heads of international institutions who participated in the briefing appreciated the commitment of the government to peace and expedition of humanitarian assistance.