Addis Ababa October  27/2022 *ENA/ Foreign Affairs ministers of Ethiopia and Djibouti have stressed the need for further strengthening bilateral relations and cooperation between the neighboring countries for mutual benefits.
Speaking at the 16th Ethio-Djibouti Ministerial Joint Commission meeting today, Deputy Prime Minister and Foreign Affairs Minister Demeke Mekonnen said Ethiopia and Djibouti enjoy strong socio-economic and political relations.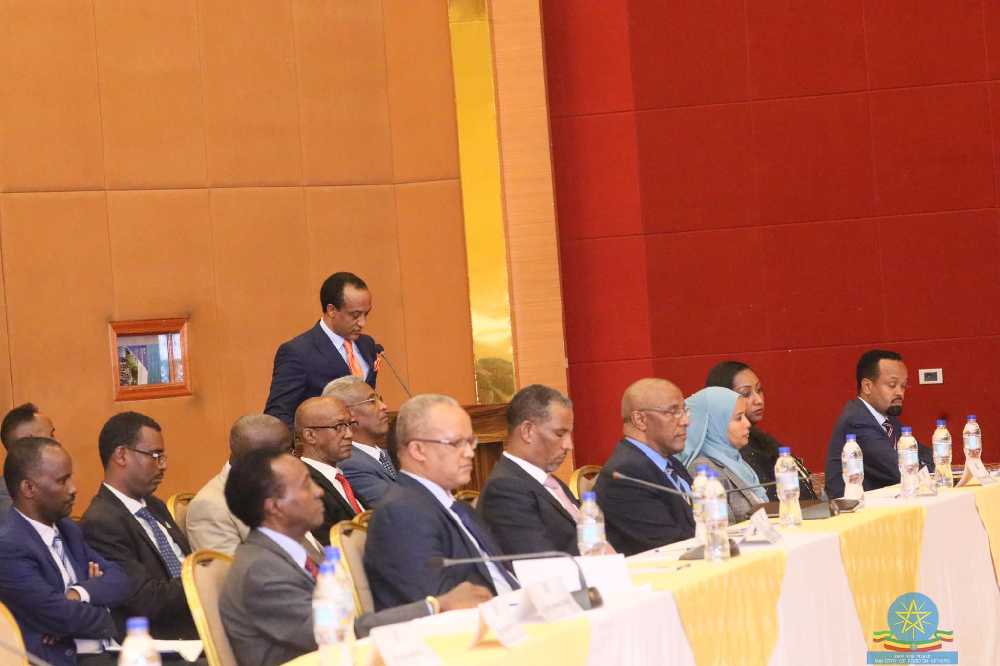 The meeting is one of the tools to further strengthen the existing strong relationship and ensure accelerated implementation of agreed agreements in different sectors, he added.
Demeke stressed the need to uphold the momentum to implement the agreed minutes, adding that the joint follow up committee has been revitalized to ensure speedy implementation of the agreements.
According to him, the implementation of agreed cooperations in political, economic, social and cultural spheres in the past years are encouraging.
Djibouti Foreign Affairs and International Cooperation Minister, Mahmoud Ali Youssouf said the Ethio-Djibouti relations and cooperation have remained strong and safe during regional and global challenges.
The relations and cooperation between the countries, including in trade, transport and other businesses, have been consolidated throughout the years.
The minister stressed the need to further enhance bilateral cooperation and the economic integration.  
Youssouf  noted that the Ethiopian and Djiboutian national electric companies have accordingly signed a new power purchase agreement.