Addis Ababa February 22/2023 /ENA/ Ethiopia and China signed a Memorandum of Understanding (MoU) to establish an investment and economic cooperation working group to jointly boost bilateral economic and trade relations in strategic fields.
The agreement was signed during the Joint Economic and Trade Commission meeting held on February 21, 2023.
The MOU was co-signed by Ahmed Shide, Ethiopia's Minister of Finance, representing the government of Ethiopia and Li Fei, China's Assistant Minister of Commerce, on behalf of China's Government.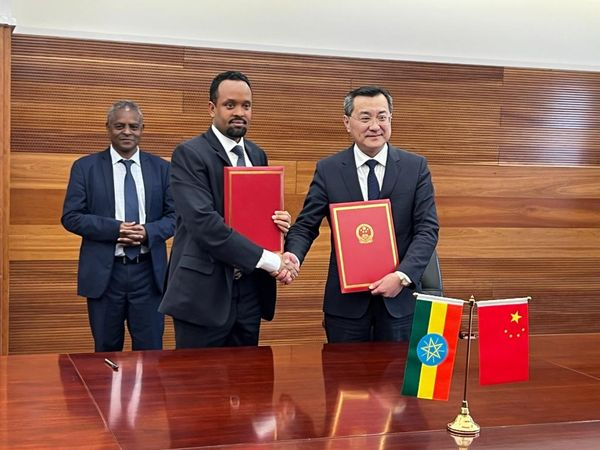 Speaking at the signing ceremony Ahmed Shide highlighted the two countries' long-standing relationship of more than half a century and indicated China's significant role in Ethiopia's economy as its top trade and investment partner.
The Minister added that Chinese enterprises have significantly invested in Ethiopia in diverse sectors, including industrial parks, processing, manufacturing, construction and so forth.
Li Fei on his side expressed China's commitment to encouraging Chinese enterprises to increase imports of Ethiopia's competitive products.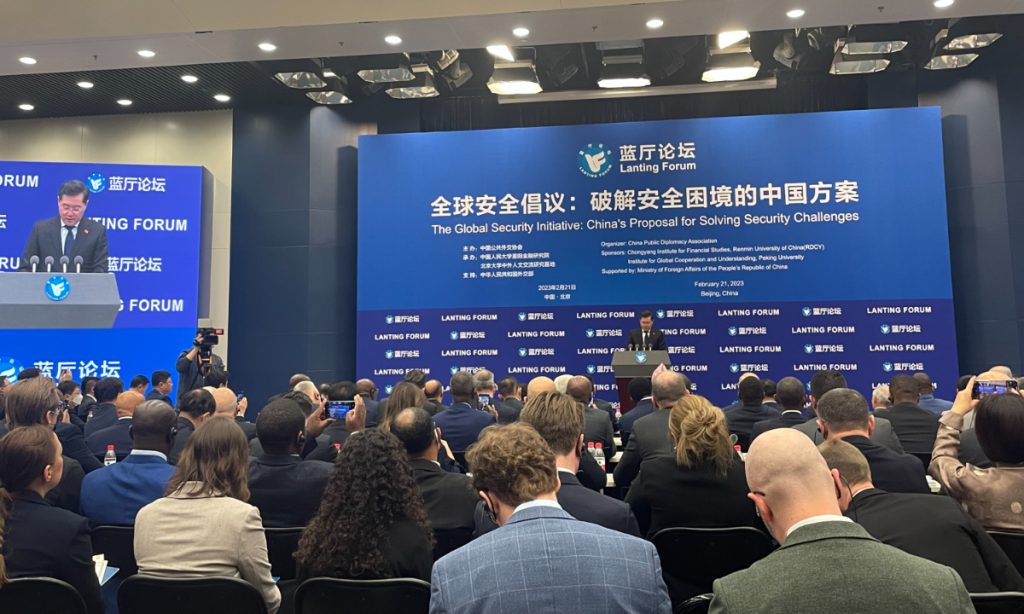 He indicated that China's new preferential policy for zero-tariff treatment on 98 pertcent of taxable items that Ethiopia will enjoy from 1st March, will lead to tangible benefits from the two countries' strengthened economic ties.
The two sides discussed common goals of boosting growth, trade, and investment, according to Ministry of Finance.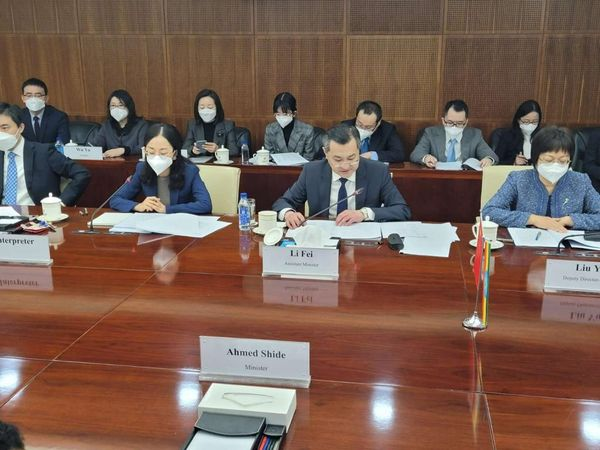 They have indicated that the new Working Group under the MoU will help both nations to accomplish their commitment to efficiently implement the development strategies of the "Nine Programs" of the eighth Ministerial Conference of Forum on China-Africa Cooperation (FOCAC) and the Belt and Road initiative.
A high level Ethiopian delegation led by Minister of Finance, Ahmed Shide is Beijing, China for an official visit.
The objective of the visit is to discuss bilateral trade, investment, and economic cooperation between the two countries.