Addis Ababa (ENA) February 20/2023 Ethiopia has carried out successful diplomatic activities on the margins of the 36th Africa Union (AU) summit held in Addis Ababa over the past days, Ministry of Foreign Affairs disclosed.
Thank you for reading this post, don't forget to subscribe!
The 36th Ordinary Session of the African Union (AU) Assembly, that attracted a number of Heads of State and Government of member countries as well as several guests from across the world, was concluded last night.
During the summit, the President of Comorosn, Azali Assoumani, has taken over the chairmanship of AU from Senegal's Macky Sall.
The incoming AU chairperson, Assoumani, has promised to discharge his continental responsibility with African passion focusing on promoting peace and security as well as the African Continental Free Trade Area (AfCFTA).
In a speech he delivered at the opening of the summit, Prime Minister Abiy Ahmed has hailed the principle of African solutions to African problems stating that "Ethiopia is where it is today in no small part because of the tireless efforts of the African Union and the wisdom of its deeply-held belief in the principle of "African solutions to African problems."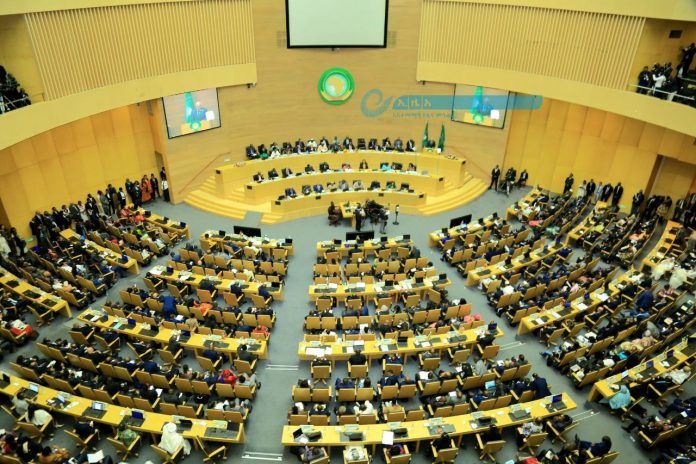 Abiy further added: "I would like to use this opportunity to lend my voice yet again for Africa to be represented on the UN Security Council with at least one permanent seat and double non-permanent seats."
On the margins of the two days summit, President Sahle Work Zewde, Prime Minister Abiy Ahmed, Deputy Prime Minister and Foreign Minister Demeke Mekonnen and other senior government officials of Ethiopia have conducted successful bilateral discussions with several leaders and foreign affairs ministers of African countries, as well as heads of international organizations, and invited guest.
State Minister of Foreign Affairs, Birtukan Ayano told ENA today that Ethiopia has successfully organized the 42nd Ordinary Session of the Executive Council and 36th African Union Summit noting that the people of Ethiopia played big role in this regard as they had demonstrated the usual hospitality to the guests.
As a result of this, the leaders of African countries have reaffirmed the fact that Ethiopia is their second country and Addis Ababa is the capital of Africa.
Hence, Ethiopia has achieved big successes in both bilateral and multilateral diplomacy, she added.
The State Minister has extended gratitude to all that helped for the successful conclusion of the summit.