Addis Ababa January 12/2023/ ENA/ Ethio Telecom disclosed that it has transacted a total of 166.1 billion Birr in the economy over the past six months of the current Ethiopian fiscal year through its digital financial service, telebirr.
Ethio Telecom CEO, Frehiwot Tamiru briefed the media today about the six month performance of her company.
She said telebirr, which was launched to satisfy the need for digital financial services and ensure financial inclusion, has acquired more than 27.2 million customers.
The platform has also transacted a total of 166.1 billion Birr in the economy in six months, generating an income of 82.5 million Birr, she said.
The CEO stated that Ethio Telecom has generated more than 33.8 billion Birr revenue during the current Ethiopian fiscal year which covers from 01 July 2022 to 31 December 2022.
The revenue shows a 5.6 billion Birr increment compared to same period last year.
The company has also earned 8.1 billion Birr net profit during the six months of the fiscal year. She added.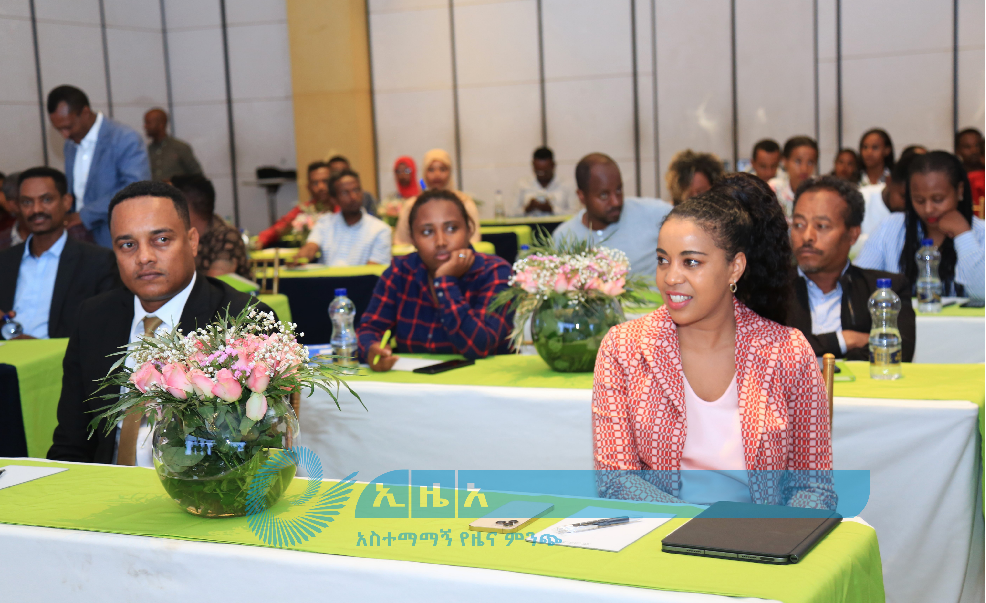 According to her, mobile voice accounts for 47.4 percent of the total revenue, while data and internet contribute 28 percent, international business shares 8.4 percent, value added service accounts for 6.5 percent, infrastructure shares 2.2 percent and the remaining 7.5 percent comes from other sources.
The revenue was earned despite several challenges, the CEO said, adding, service outages due to security, fiber and copper cable cut and vandalism, land acquisition delay, foreign currency shortage and rising inflation, commercial power acquisition delay and interruption, telecom fraud and supply shortage and contractors efficiency among the challenges.
This budget year is the first year of LEAD strategy and within the six months period, she said.
After launching the strategy, Ethio Telecoms total subscribers have reached 70 million, achieving 98.6 percent of the subscriber base target, the CEO said, adding it has shown an increment of 15.1 percent which means an addition of 9.2 million customers from the previous budget year similar period.
According to her, mobile voice subscribers have reached 67.7 million, data and internet user's 31.3 million, fixed services 862.2K and fixed broadband subscribers reached 566.2K. telecom density has reached 65.7 percent.
During the period, 64.8 million USD foreign currency was generated from international business and scored 90 percent of the target.