January 30/2023/ENA The Ethio telecom signed agreement today for the provisions of cloud solution, Elf music streaming and teledrive mobile database services with Zergaw internet Service provider, Kulu networking PlC and shedi Trading PLC respectively.
Ethio telecom announced that in order to meet the demands of private and government institutions for database and cloud services, it has built modern and cloud centres and officially launched cloud services in the recent past.
The telecom operator added that of these cloud services, infrastructure as a service(Iaas) is a cloud service that allows users to save their personal information from wherever they are, compile and provide various services to their customers.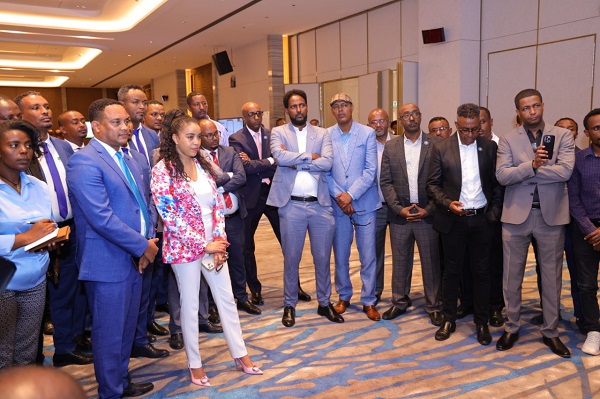 And Elf music noble App is also launched to enable customers to purchase their favorite music, it said.
The other is teledrive mobile data service which enables customers to store large volume files like pictures/ photos videos SMS among others. According to this service, users can retrieve the files back in case they lost or get their mobile stolen.
Speaking at the launching ceremony, Ethio Telecom CEO, Frehiwot Tamiru said the company is undertaking various activities to ensure the realization of digital Ethiopia.
The newly launched services will help to address the customers 'demand and enable their life easier, she added.