Addis Ababa February 10/2023/ENA/ Some eight local and foreign companies with a combined capital of 1.7 billion Birr have signed agreement with Oromia Industrial Park Development Corporation (OIPDC) to invest in Bulbula Integrated Agro Industrial Park.
Thank you for reading this post, don't forget to subscribe!
In addition, two other investors, who are interested to invest in the industrial park, have also signed Memorandum of Understanding (MoU) with the corporation.
The agreement signing ceremony took place on Thursday in the presence of government officials and investors in Addis Ababa.
Speaking at the occasion, Oromia Industrial Park Development Corporation CEO Senait Mabre said the government has been investing huge amount of money on infrastructure with a view to bring change in the country by involving investors in various sectors.
Accordingly, several investors are currently showing interest to engage in the industrial parks developed by the government.
According to the CEO, the regional government is being providing all the necessary supports to help the investors become successful.
The companies that have signed the agreement are expected to enter the industrial park and start operations, she added.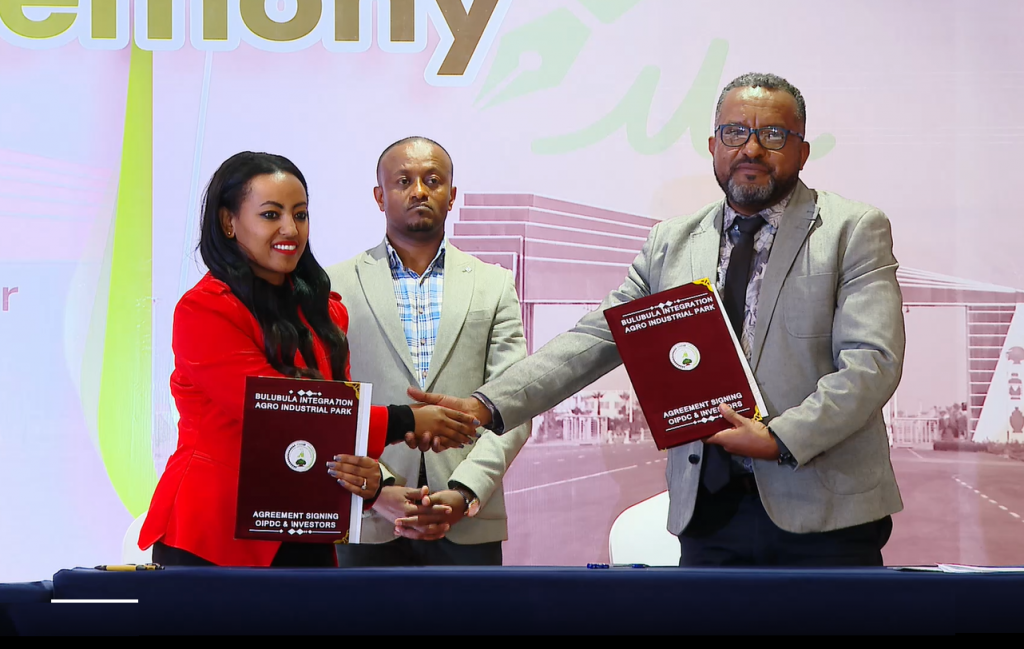 These companies are involved in tomato processing, avocado oil production, animal fodder and dairy products to supply their products to domestic and foreign markets.
The companies are also believed to play significant role in terms of import substitution, particularly in food related product items and improve the nation's foreign currency earnings.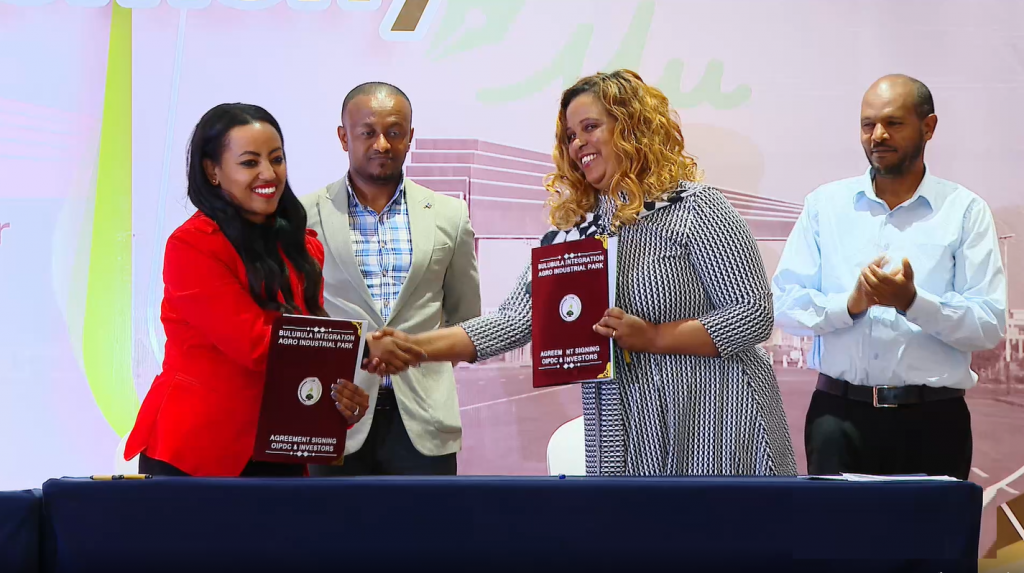 The Park, built on 271 hectares of land in Western Oromia, has been fully equipped with the necessary infrastructures and facilities to accommodate 135 investors.
The East African nation has been developing Integrated Agro-Industrial Parks (IAIP) with a view to speed up its structural transformation into an industry-led economy.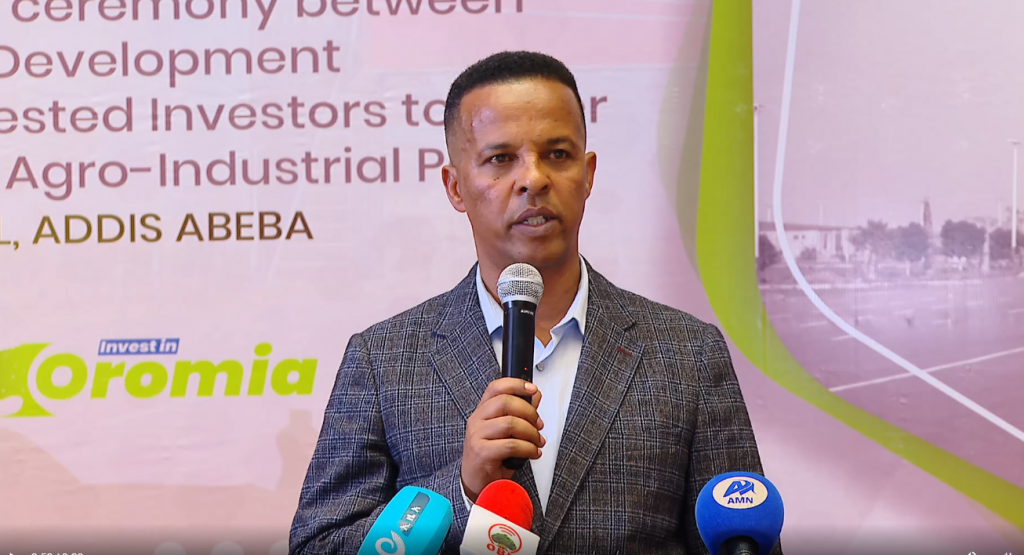 OIPDC Deputy Board Chairperson Sisay Gemechu on his part said that the main objective of the park is to add value to raw export products and supply them to the domestic and foreign markets.
He pointed out that it will contribute to solving the widespread unemployment problem from the point of view of job opportunities, and it has also great importance in terms of encouraging the farmers.
He also stated that 6 rural transformation centers that are operated by local farmers to supply raw materials vital to the industrial park.
It is to be recalled that the Prime Minister Abiy Ahmed has inaugurated Bulbula Integrated Agro Industrial in 2021.
Circled by Lake Zeway, Abyata, and Lengano, it's situated near to train transport, expressway, Addis Ababa City, and Mojo Dry Port.