Addis Ababa (ENA) February 9/2023 The East African Standby Force (EASF) said that tangible policy and legal documents that effectively respond to the Horn of Africa regional peace and security demand are being developed.
This was disclosed at a two-day Experts Working Group meeting of EASF that opened in Addis Ababa today as part of the 31st Policy Organs Meeting aimed at coming out with concrete proposals to help the police and decision-makers on regional security issues.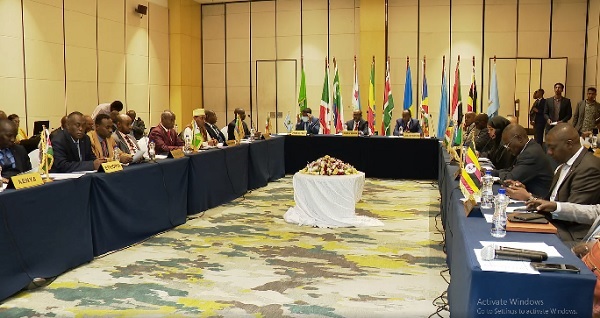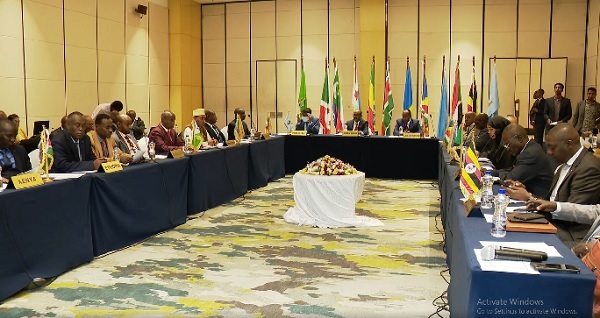 Speaking at the opening session, East African Standby Force Director Brigadier General Getachew Shiferaw said that the meeting will deliberate on a various documents that are very important for organization and operation as well as development in the future.
"The experts deliberate on various documents which are very important for our organization, operation and administrative activities as well as for deployment and development in the future. Those documents are quite crucial as they require endorsements of our police organ," he stated.
The documents have been prepared based on the guidance of police organs with the initiative of EASF to fill policy gaps and incorporate amendment to the administrative tool and policy document in order to effectively respond to the regional peace and security demand.
According to Brigadier General Getachew, the outcome of this Expert Working Group meeting will lay a foundation for the 31st Policy Organs Meeting.
International Relations and Military Cooperation Director-General in the Ethiopian National Defense Force, Major General Teshome Gemechu said on his part that these highly valuable policy and legal documents will leverage the regional organization.
He noted that those documents will have an imperative role for the East African Standby Force to manage the regional and global security dynamics.
Guest of Honor at the meeting, Lieutenant General Yimer Mekonnen called on East African Standby Force member states to come out with tangible proposals to advice policy makers.
"I hope that you will come out with tangible proposals to advise our policy makers to take appropriate measures that could move forward our region."
The Eastern Africa Standby Force is a regional organization whose mandate is to enhance peace and security in the Eastern Africa region.
It is one of the five regional multidimensional Forces of the African Standby Force (ASF) consisting of military, police and civilian components.