Addis Ababa January 7/2023 /ENA/ Deputy Prime Minister and Foreign Affairs Minister, Demeke Mekonnen has urged Ethiopian diplomats to exploit the cultural values of the country in realizing their diplomatic mission.
Ethiopian diplomats who are attending the annual performance evaluation and planning retreat at the African Leadership Excellence Academy held a sports competition at Sululta, on the outskirts of Addis Ababa, today.
Organized under the theme "Our Culture is Foundation for Our Diplomacy" by Ministry of Foreign Affairs and Ministry of Culture and Sports, the diplomats played Genna (Ethiopian hockey), volleyball, football, table tennis, rope-pulling.
The event was organized in connection with the celebration of Ethiopian Christmas, Genna.
During the occasion, the deputy premier and foreign affairs minister stressed the need to use culture and sports in a coordinated and integrated manner to realize the goals of diplomacy.
He added that sports should be made a daily activity among communities and institutions with a view to building a healthy and prosperous society.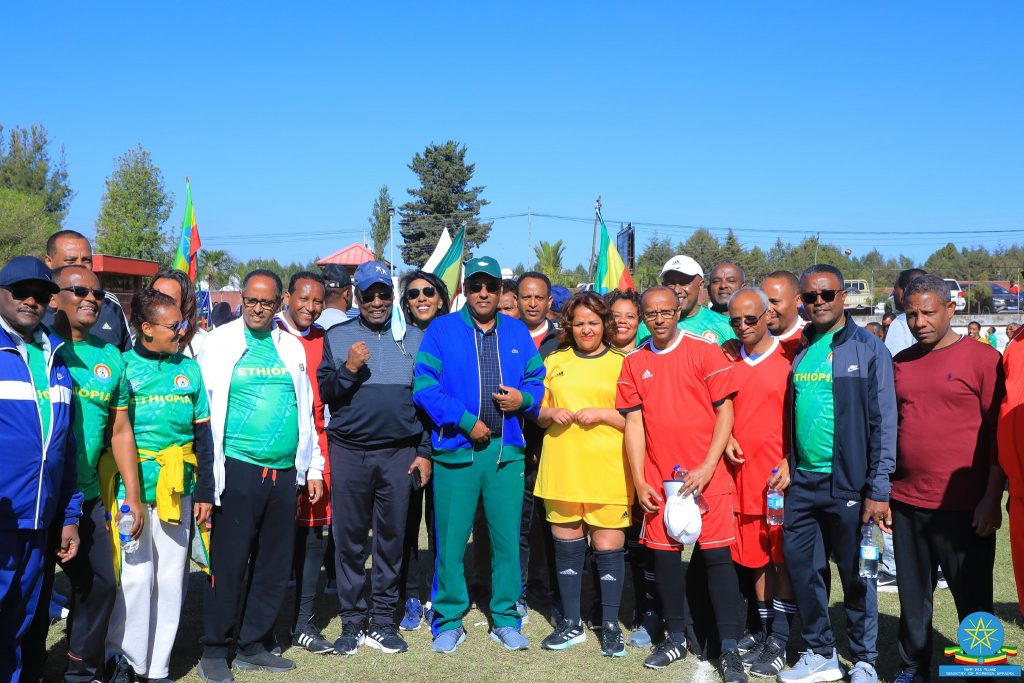 Culture and Sports Minister, Kejela Merdasa called on Ethiopian diplomats to promote Ethiopia's culture and sports as they are keys to strengthening integration with other countries and people-to-people relations.
Recall that the annual meeting of the diplomats has been taking place for the past two weeks in the African Leadership Excellence Academy.