Addis Ababa / ENA/ February 28/2023/ Various activities that enable the launching of national dialogue in May this year have been underway, according to the Ethiopian National Dialogue Commission.
Thank you for reading this post, don't forget to subscribe!
National Dialogue Chief Commissioner, Professor Mesfin Araya briefed today members of the House of People's Representatives and other stakeholders about the commission's activities since its establishment.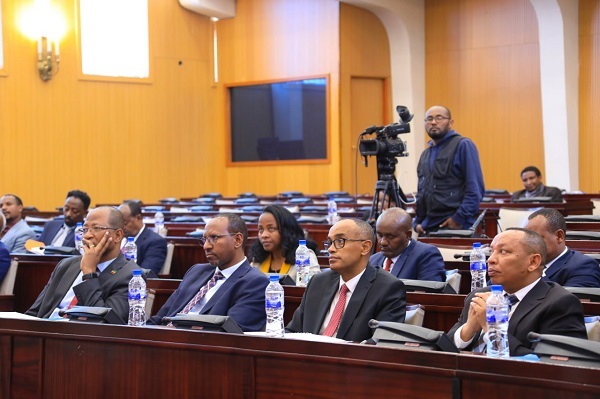 In his performance report, the chief commissioner said that several key activities, including the setting up of secretariat of the commission, have already been carried out with a view to commencing the national dialogue.
The commission is working to launch national dialogue this May after completing its first and second phases of activities as well as starting the third phase, he added.
According to chief commissioner Mesfin, the commission has designed procedural systems to help identify participants, recruit moderators and facilitators of the dialogue as well as organize train, gather and develop discussion agenda.
Several discussions have been conducted on the procedural systems with the pertinent stakeholders, including regional and city administrations, it was learned.
Efforts have been made to give equal participation and voice to the cross section of the society during the course of the dialogue, he stated.
All segments of the society, including farmers, pastoralists, experts, women, youth, religious fathers, political parties, teachers, people with disabilities, members of the diaspora, among others, will be given equal opportunity in the course of the dialogue.
House of People's Representatives Speaker Tagesse Chafo said the national dialogue is one of the priorities of the government and lauded the ongoing activities of the commission to realize the agenda.
The speaker stressed the need to strengthen media and communication activities regarding the works of the commission in order to reach the general public across the nation.
It is to be recalled that the Ethiopian National Dialogue Commission was established by the House of People's Representatives on the 29th of December 2021.