Addis Ababa February 6/2023 /ENA/ The Permanent Representative of Ethiopia to the African Union and UNECA, Ambassador Ayele Lire, presented his letters of credentials today (February 6) to the Chairperson of the African Union Commission, Moussa Faki Mahamat, according to the Ministry of Foreign Affairs.
The discussion between the two sides covered a range of topics, including Ethiopia's roles in the OAU/AU, the ongoing preparations for the 36th AU Summit, and other issues of mutual concern.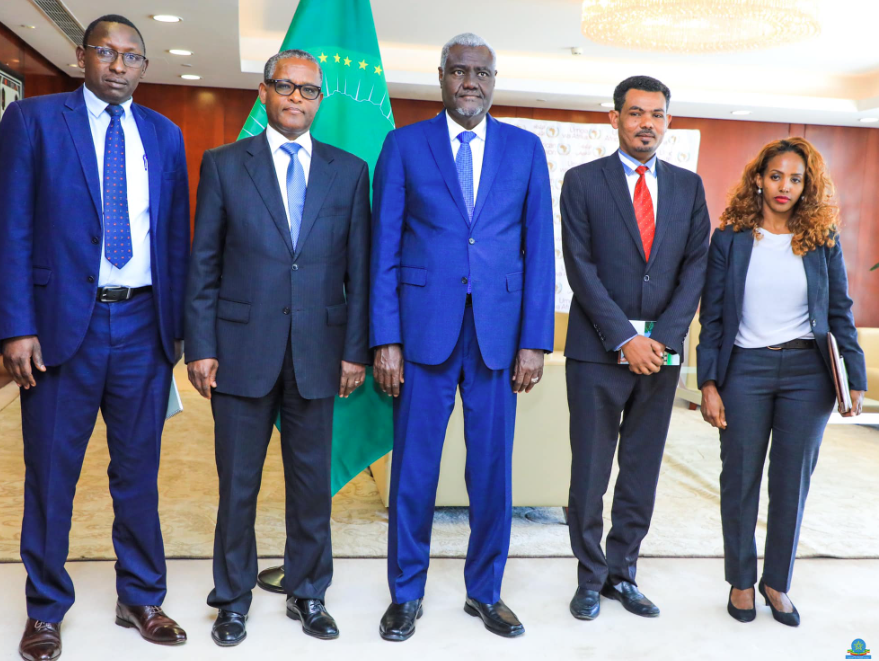 After conveying President Sahle-Work and H.E. Prime Minister Abiy Ahmed's messages to the AU Chairperson, Ambassador Ayele expressed gratitude to the Chairperson for the unwavering support and solidarity shown to maintain Ethiopia's sovereignty, territorial integrity, and unity during the conflict in the northern part of the country, it said.
He also briefed the Chairperson on the implementation of the Pretoria Peace Deal, which demonstrated the Union's resoluteness and the fruits of the adage "African Solutions to African Problems."
The two sides also discussed the substantial preparations Ethiopia has been undertaking in order to successfully host the upcoming AU summit.
The AU Chairperson congratulated Ambassador Ayele on his appointment and complimented Ethiopia's critical contributions to Pan-Africanism values, as well as the country's support for continental peace and security and the fight against extremism.
On the other hand, the Chairperson briefed the Ambassador on the Union's ongoing reforms, which are intended to give Africans a proper place in the international arena.
He finally appreciated Ethiopia's unconditional support for the African Union and commended Ethiopia's leadership.