Addis Ababa February 17/2023(ENA) Africans must effectively manage and grow the resources the continent has in order to create a sustainable future for the people, former Ethiopian Prime Minister Hailemariam Desalegn said.
Thank you for reading this post, don't forget to subscribe!
Speaking at the Africa Food Prize (AFP) partners meeting held in Addis Ababa today, former Ethiopian Prime Minister and Alliance for Green Revolution in Africa (AGRA) Chair Hailemariam Dessalegn said "we need to have a proper structure in place" in order to effectively manage and grow the resources of the continent.
Africa will be a home for 2.4 billion people by 2025, he said, adding that this is "a huge opportunity for our agriculture and food systems, but also a risk if we don't manage well and strategically."
If things move as the same pace as it is now, only 13 percent of Africa's food needs will be fulfilled by 2025.
Some 600 million Africans will therefore be forced to leave their homes by 2050 due to conflict mainly related to food shortage, Hailemariam revealed.
According to him, the Africa Food Prize (AFP) provides a great opportunity to address several of these changes. "Our continent's sovereignty on food and food security should not be anyone's concern but our own priority," he underscored.
"Our leaders have to look into this critically. We must effectively manage and grow the resources we have so that we can create a sustainable future for our people."
Africa Food Prize leadership transfer from former president Olusegun Obasanjo, the Africa Food Prize Chair Emeritus, to former Tanzania president Jakaya Mrisho Kikwete took place during the meeting.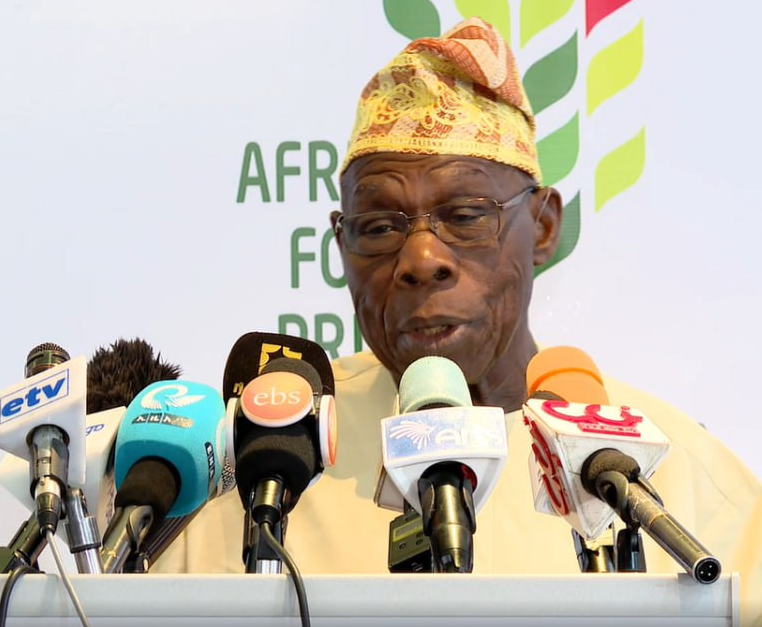 The former Nigerian President Olusegun Obasanjo has been serving as Africa Food Prize Chair since 2016.
Welcoming the appointee, the outgoing chair Obasanjo said Kikwete has shown a genuine passion and dedication towards transforming Africa's agriculture.
"I congratulate Kikwete on his appointment as Chair of the Africa Food Prize. Through his leadership, I am confident that the continent will continue to explore and implement food systems strategies that lift people from poverty through inclusive growth and sustainable development."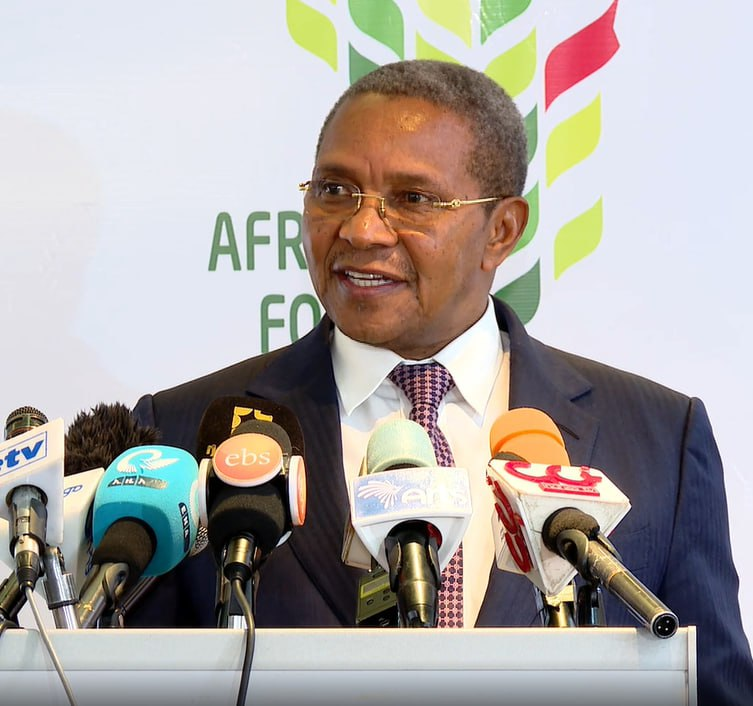 Kikwete's appointment coincides with the 2023 call for nominations for the 100,000 USD Africa Food Prize. The 2023 Nominations for Africa Food Prize was launched today and the deadline is June 17th 2023.
The AFP began as the Yara Prize and was established in 2005 by Yara international ASA in Norway to honor achievements in African Agriculture.