Addis Ababa, October 29/2022 /ENA/ First African Youth Summit kicks off at African Union Headquarters in Addis Ababa.
The African Youth Summit under the theme "Integrated Africa at the Bridge of Prime Minister Abiy Ahmed" aims to promote pan-Africanist vision and sentiment among prospective young Africans, as well as to strengthen integration and Africa's role in international issues.
Former Ethiopian leaders are expected to share their experiences with the youth, it was indicated.
Youth representatives from more than 50 African countries are attending the summit, strengthening African youth brotherhood and unity.
The Pan-Africanism Award will also be presented by Prime Minister Abiy Ahmed to those who have contributed to the promotion of the pan-Africanism vision.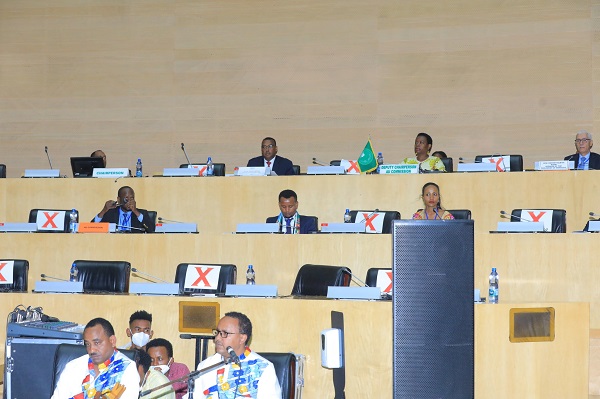 Deputy Prime Minister and Foreign Affairs Minister Demeke Mekonnen, senior government officials and youth drawn various African countries are attending the summit.
The summit will discuss on ways of promoting pan-African vision, strengthen integration among African youth for three days.