ADDIS ABABA, NOVEMBER 1,2022 (ENA) Prime Minister Abiy Ahmed underscored today that strengthening Pan-Africanism spirit would enable development and safeguard the continent's sovereignty and territorial integrity.
In his closing speech to the African Youth Summit here in Addis Ababa, Abiy said that Africans must stay on the path that "our forefathers paved, the remarkable Pan-Africanists (who) founded the Organization of the African Union (OAU) in 1963 to promote unity and solidarity amongst African states." 
Therefore, strengthening Pan-Africanism spirit would enable development and safeguard our continent's sovereignty and territorial integrity, he added. 
According to him, this is an important reminder for the young generation of Africa to be able to carry on the responsibilities set by the African Union Agenda 2063.
The premier noted that Africa's journey to prosperity is inevitable as many things are working in Africa's favor. "By 2030, some 40 percent of global youth will be in Africa. The next generation of African and global leaders is sitting among us and you. Africa's economic growth rate has picked up since the dawn of the new millennium." 
Nowadays, Africans are leapfrogging into the future at an accelerating rate in spheres of startups, creative individuals; and innovations are flourishing in the continent, Abiy stated.   
Technologies from Africa are spreading across the continent and beyond, tackling some of the continent's biggest challenges with homegrown technologies. 
The PM pointed out that Africa is embracing the fourth industrial revolution. "We recently held the Pan-African artificial intelligence conference and developed the strategies for achieving sustainable development through harnessing the power of emerging technologies. Continuing the favorable economic trajectory requires structural transformation of our economies." 
Diversifying production, increasing trade and competitiveness and shifting from our role as producer of raw materials to higher value added production by accelerating industrialization will create prosperous nations, he said. 
African resources are abundant and the continent holds a considerable proportion of the world's natural resources, both renewable and non renewable. 
Even if Africa's assets are more than its liabilities, the prime minister said its economic sovereignty has been caught in a vicious cycle of lack; and out of state autonomy has been vulnerable to interference. 
Thus, the premier stressed the need for Africa to invest in innovative and skilled manpower in meeting globalization challenges.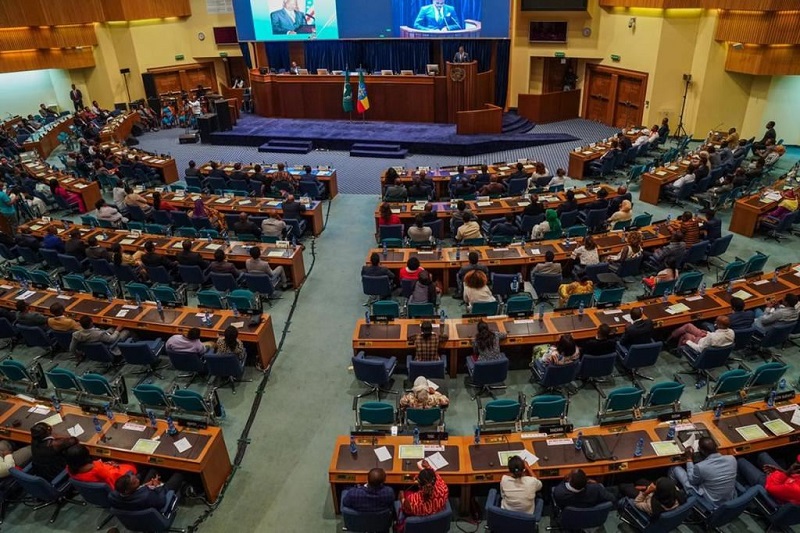 "We need to be innovative and skilled in meeting globalization challenges. African governments are charting development pathways. For instance, Ethiopia reduced poverty, increased literacy, and now is paving the way to ensure food sovereignty through Green Legacy. Ethiopia is pursuing self-reliance and green diplomacy." 
Green  Legacy focuses on boosting afforestation, sequestering carbon from the atmosphere, improving the livelihood of citizens and promoting green behavior. 
"I invite you all to work together to forge a new system of green development and green behavior. Green is not only beautiful, but also grounded and stable. We need grounded leaders and a stable system in our continent, Africa. Another self-reliant initiative we are pursuing is with the wheat  production program. As a result, the country is on track to begin exporting wheat to our  neighbors." 
The PM urged the African youth, African leaders to re-imagine Africa's future by shaping how the world perceives Africa. 
"Let's claim our achievements. We see many African young entrepreneurs creating transformative solutions, in continuing to be innovative in crucial sectors relevant to our continent. We need to nurture innovation and support innovators. Ethiopia has just inaugurated the first talent school to train young people on how to manage and run business."    
Abiy also mentioned innovation as a core tenet in Ethiopia that the country has recently inaugurated the first Science Museum, where it is expected to increase more than half a million visitors inspired by science. 
Finally, the prime minister pledged that Ethiopia is highly committed to work with the African Union to implement the youth summit decisions.